HOME
JUICE
EMBROIDERED PURSES
LEATHER PURSES
EMBROIDERED PURSES
My embroidered purses are custom made to fit the customers needs. Some are made from my own patterns. There are links at the bottom of this page to the patterns that are not mine. You will also find links to the embroidery patterns that are available to choose from. I can also have custom designs done for a seperate charge. I hope to someday do my own digitizing. More purse styles will be added as they become available. I will also be making matching wallets, checkbook covers, and change purses.

The inside of the Embroidered "Bags" are shown with the baseball purse. They are all made the same except the size of the individual pockets.

The Embroidered "Purse" styles can be ordered in a variety of ways. You are only limited with your imagination as to how you want them made. The "High Heel Fashion" Purse style can be customized with different embroidery, fabric, pocket styles, with/without zippers, and different type of handles.

The "Halloween Vinyl Purse" is made from two layers of black vinyl with one inside pocket positioned to the inside back of the purse. It has a "handle strap" that can be converted to a shoulder strap by simply "snapping" the snap to the other side of the handle.

The "Screen" Beach/Book bags are made from embroidered vinyl window screen. It is a heavier screen which is labeled as "pet screen." I will also do screens which can be installed in storm doors. Please note that this can be done in the traditional screen or the heavier "pet screen." Check with your installer for compatiblity with your door.

All purses shown on my site are available immediately. Custom orders will have a two week waiting time to be personally created by myself. Just email me with the link at the bottom as to what you have in mind and I can email you specific details on what I can do.

I am adding embroidered Christmas Ornaments. The cost for each is $3.00 for single colored and $3.50 for multicolored. These ornaments can also be used year round for bookmarks.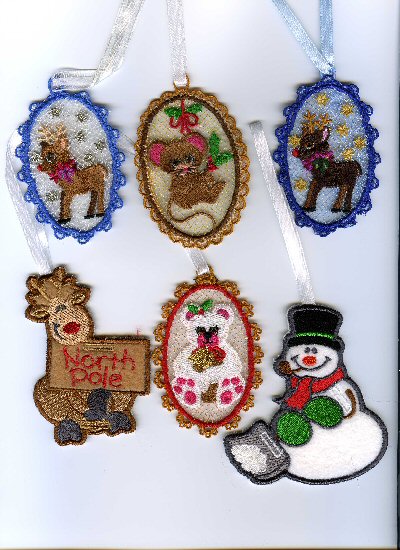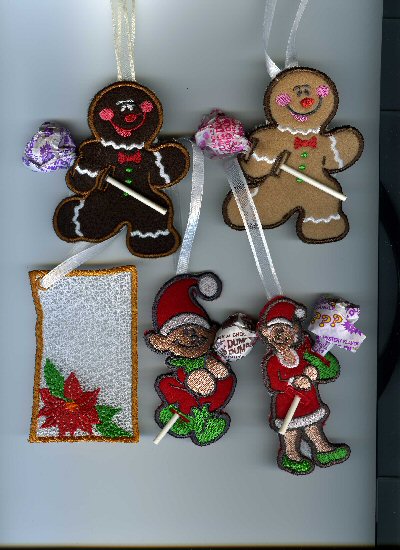 AVAILABLE PURSES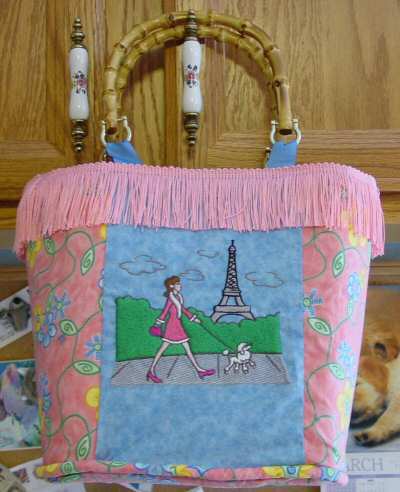 BLUE PARIS BAG $45.00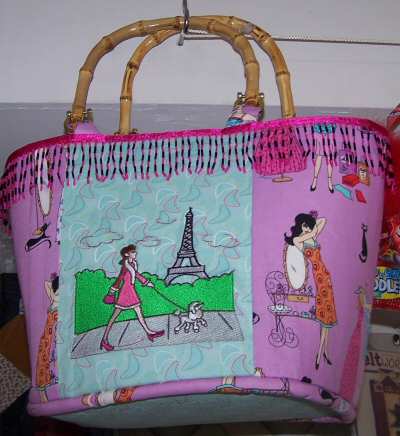 PINK PARIS BAG $45.00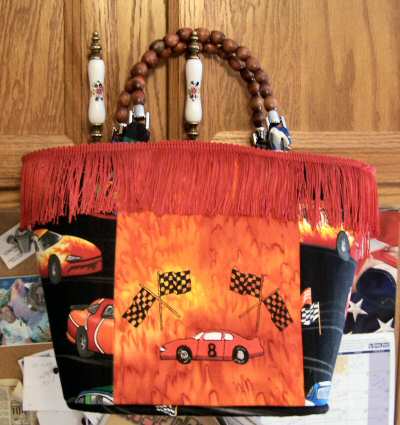 RACECAR BAG $45.00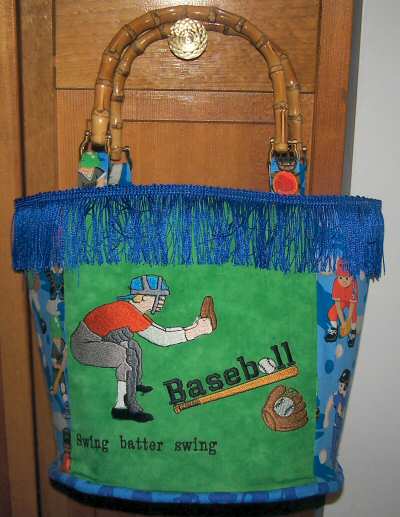 BASEBALL BAG $45.00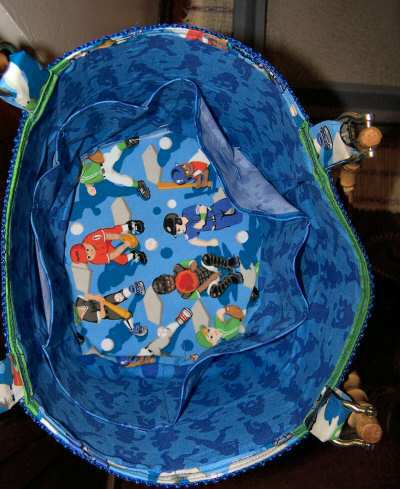 INSIDE OF BASEBALL BAG




GOING FISHING BAG $45.00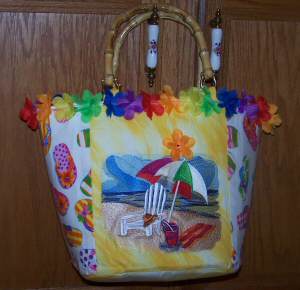 BEACH DAYS BAG $45.00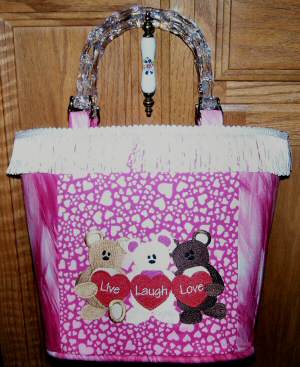 LIVE LAUGH LOVE BEARS BAG $45.00


HIGH HEEL FASHIONs PURSE $45.00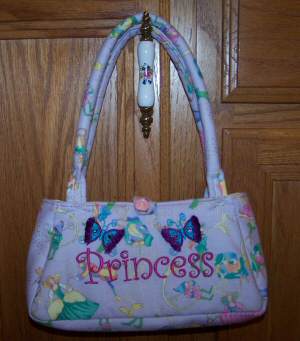 PRINCESS FAIRIES PURSE $35.00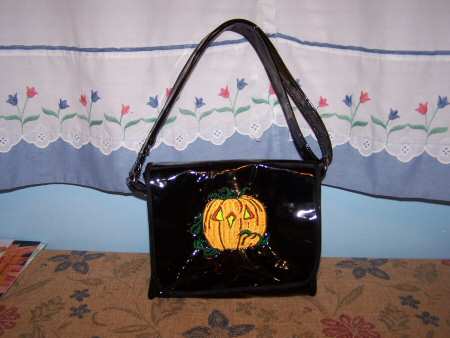 VINYL HALLOWEEN PURSE $35.00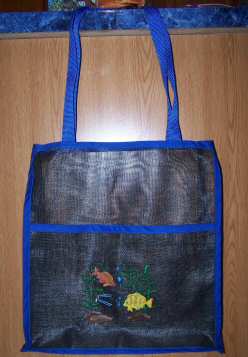 BLUE SCREEN BEACH/BOOK BAG $25.00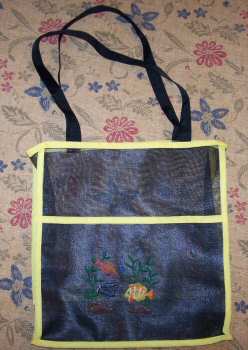 YELLOW SCREEN BEACH/BOOK BAG $25.00


If you wish to browse thru some of the designs available click on the links below.
More links will be added or you may do a search on the internet yourself.
Custom designed purses will be priced according to designs.
Prices do not include shipping. This will be calculated at time of order so that I may ship the best way possible. I will accept paypal. Personal checks or money orders will be accepted but orders delayed until they are cleared thru the bank.
CLICK HERE TO EMAIL ME or send me an email at fatbabysfashions@yahoo.com
Please sign my guest book while you are here!
You can view my guest book here Guest Book
THESE PAGES ARE COPYRIGHT 2005 BY WANDA WHITE AS "FATBABY'S FASHIONS"